According to a report by the Federal Register, the increase was made to cover the consular services offered; measure starts to be valid from the 30th of the fifth month
Ralph/Pixabay
United States readjusts visa price

enter us U.S it will be more expensive, because the price of the visa has increased. The announcement was made on Tuesday, the 28th, by the US Department of State, and will take effect from the 30th of May. The change applies to all categories, from those who need to travel for business or tourism, to students and exchange students. According to the report released in the Federal Register the increase happened to cover the consular services offered, since the current values ​​would not be covering the high demand for the documents. The last readjustment had been in 2012 and, although prices may be steeper, they are still below what was suggested by the agency at the end of 2022. . Despite these increases, fees waived from the 2-year residency requirement for exchange visitors will remain at $120. Currently, the waiting list to get an appointment for a US visa exceeds a year and a half. At the consulate in São Paulo, it is necessary to wait 556 days. The time taken to request can be checked in this website.
New US Visa Prices
Business or tourism (B1/B2 and BCCs): US$185 (R$942)
Students and exchange students: US$ 185 (BRL 942)
Temporary worker (categories H, L, O, P, Q and R): US$ 205 (BRL 1,044)
Trade/investor (category E): US$ 315 (BRL 1,604)
Source: Jovempan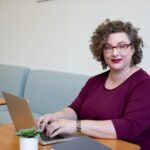 I have been working as a journalist for over 10 years. In that time, I have covered the news from all corners of the world, and written about everything from politics to business.I'm now a full-time author, and my work can be found at Global happenings. My aim is to bring you up-to-date news and views on global affairs, in a format that is easy to read and understand.