The journalist said that Austin tried to talk to Shoigu throughout the war
Dmitry Gordon noted that the conversation between Lloyd Austin and Sergei Shoigu consisted of two words. / Photo: Collage: Today
Recently, US Defense Secretary Lloyd Austin held a telephone conversation with Russian Defense Minister Sergei Shoigu – they spoke for the first time since the start of Russia's large-scale invasion of Ukraine. The Pentagon said that Austin called for a ceasefire on the territory of our country.
Ukrainian journalist Dmitry Gordon told what he thinks about the conversation between the two ministers in an interview with Vasily Golovanov on the YouTube channel "Ukraine 24"
important conversation
"I think that Austin's conversation consisted of two words. "You're fucked," he said to Sergei Shoigu. Having specifically Sergei Shoigu, and Vladimir Putin, and their entire army, and their entire fucking state. I was joking, Of course, I would so like Austin to say that," the journalist said.
According to him, in fact, Austin tried to talk with Shoigu during all these almost three months of the war, but the ministers were not connected at the Russian Ministry of Defense.
"And the fact that Shoigu agreed to a conversation with Austin speaks of one thing – things are bad for them, the Russians. They (the Russians – ed.) were so proud and impregnable until they got it concretely. Therefore, I think that diplomacy is always will take place. And the longer the war goes on, the sooner the turn of diplomacy will come. And the negotiations will go on at different levels – I do not exclude the highest levels. But the conversation took place, and what it was about is known only to a narrow circle of people who are allowed to the state secrets of the two countries".
Recall that recently a telephone conversation took place between US Secretary of Defense Lloyd Austin and Ukrainian Defense Minister Alexei Reznikov. Interestingly, Austin told Reznikov about his conversation with Sergei Shoigu.
:
Source: Segodnya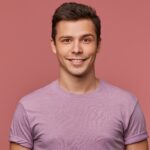 As an entertainment author with over 7 years of experience, I bring a diverse background to my writing. I have a proven track record in the journalism industry. My expertise extends beyond writing, as I have experience producing video content for websites and social media platforms, offering a well-rounded perspective on the entertainment world