Moscow suspends agreement
Russia said it had restricted Japan's right to fish near the Kuriles. / Photo: pixabay.com, Collage: Today
The representative of the President of Russia in the Far Eastern Federal District, Yuri Trutnev, said that Russia would deprive Japan of the right to fish near the Kuril Islands.
Russian media write about it.
Russia ban
"We have already, in fact, limited their right (to catch fish – ed.), And by their efforts. They refused to pay for fishing quotas from the Kuril Islands. Accordingly, this right will be withdrawn from them," Trutnev said.
Earlier, Russian Foreign Ministry spokeswoman Maria Zakharova said that Moscow was suspending the Russian-Japanese cooperation agreement in the field of harvesting marine living resources.
Dispute over the Kuriles
Japan lays claim to the four southern islands of the Kuril chain – Iturup, Shikotan, Kunashir and Khabomai, which were annexed by the Soviet Union after the end of World War II. Then the Japanese were evicted from them. In 1956, Moscow and Tokyo signed a declaration on the end of hostilities, but a peace treaty was never concluded.
Segodnya also wrote that Japan would now officially call the southern Kuril Islands "Japan's native territory under illegal occupation." In addition, Russia conducted military exercises in the Kuril Islands.
Source: Segodnya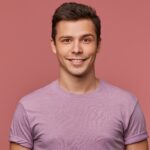 As an entertainment author with over 7 years of experience, I bring a diverse background to my writing. I have a proven track record in the journalism industry. My expertise extends beyond writing, as I have experience producing video content for websites and social media platforms, offering a well-rounded perspective on the entertainment world