Research shows that João Lourenço should go to the second term, but analysts warn that the difference between the candidates will be the smallest ever registered
John Wessels / AFP
A woman doubles her voting report at a voting cabin in Luanda, Angola

The Angolans went to the polls on Wednesday, 24, to choose the new president who will be ahead of the country. This is the most disputed election in history. On the one hand is João Lourenço, the current head of Estafo, whose party rules the nation since independence in 1975. On the other, Adalberto Costa Júnior, an opponent who promises to fight against poverty and corruption, belonging to the National Union for Independence Total for Angola (UNITA). The elections are considered the most disputed in the history of former Portuguese colony, but according to the latest polls, the ruling popular movement for the liberation of Angola (MPLA) is expected to triumph again. In this case, President João Lourenço, 68, will have a second term. The country has 14 million registered voters, and for the first time in history, voters who are outside the Angola will be able to vote. The voting places opened the doors at 7am (3h of Brasilia) and the claim should end at 18h (14h of Brasilia). The results will be released a few days after the election. "The difference will be the smallest in history," predicts Eric Humpherry-Smith, analyst at British consultancy Verisk Maplecroft. But with a power party that controls the electoral process and public media, opposition and part of public opinion fear the possibility of fraud.
*With information from AFP
Source: Jovempan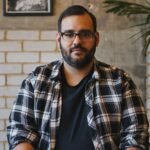 I am an author at Global happenings and I mostly cover automobile news. In my time working in the automotive industry, I have developed a keen interest in the latest developments and trends. My writing skills have also allowed me to share my knowledge with others through articles and blog posts.