Saudi Arabia will issue multiple-entry visas to World Cup 2022 spectators in neighboring Qatar 10 days before the start of the event on November 20 and for 60 days, the Saudi Foreign Ministry announced on Twitter on Thursday.
you will need to have medical insurance
Holders of the "Hayya Card", a sesame reserved for holders of match tickets to enter Qatar for the duration of the event, will have to apply for an electronic visa from Saudi Arabia, according to procedures which have yet to be be specified.
"Visa holders will have the right to enter and leave the Kingdom several times during the validity period of their visa", which will allow them to go back and forth to attend the matches, specifies the ministry.
It will not be necessary to pass through Qatar before entering Saudi Arabia but it will be necessary to provide proof of medical insurance. Saudi Arabia, which has remained closed for decades, began granting electronic visas to citizens of 49 countries in September 2019 and is seeking to develop its tourism and hotel sectors.
Given the small size of Qatar and its limited hotel capacity, it is expected that many spectators will settle in the neighboring Gulf States, from which dozens of daily shuttle flights will depart with simplified administrative formalities.
New relations with Qatar
For the first FIFA World Cup to be held in the Arab world and the Middle East, the wealthy emirate expects to welcome around 1.2 million fans between November 20 and December 18. Among them will be many Saudi fans, especially for Saudi Arabia's first Group C match against Lionel Messi's Argentina on November 22.
In an interview with the Qatari national news agency QNA on Twitter on Wednesday evening, the CEO of the Mondial-2022 Nasser Al-Khater clarified that the transfer of Saudi fans by bus from the land border between the two countries, or even from the inside the Saudi kingdom, was also "under study".
The Saudi kingdom and its allies in Bahrain, the United Arab Emirates and Egypt cut ties with Doha in June 2017, accusing it of being close to Iran and supporting extremist groups, which Qatar denied. But in January 2021, these countries agreed to restore relations with Qatar.
Source: Europe1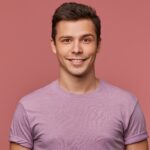 As an entertainment author with over 7 years of experience, I bring a diverse background to my writing. I have a proven track record in the journalism industry. My expertise extends beyond writing, as I have experience producing video content for websites and social media platforms, offering a well-rounded perspective on the entertainment world