Sébastien Le Belzic (in Beijing), edited by Laura Laplaud
8:34 a.m., November 29, 2022
Closing the lid of popular protest before it pops is the obsession of Chinese leaders. In China, impressive police deployments are taking place across the country in an attempt to put an end to protests against Xi Jinping's "zero Covid" policy. However, the regime does not intend to give in to the demands of the crowd.
China is nothing more than a pressure cooker. In the country, impressive police deployments are taking place everywhere in an attempt to put an end to the demonstrations which have already lasted for several days against Xi Jinping's zero Covid policy and the containment measures linked to Covid-19. This weekend, the Chinese were in the streets, and some even demanded the resignation of the president.
Impressive police reinforcements
Police deployed at all intersections to prevent the crowd from reaching the places of the demonstrations, identity checks with orders to erase all the videos from cell phones… Which does not please these two young women who are trying to oppose it but must ultimately comply. "Stop filming!" launches a policeman. "But why? Why?" replies the young woman.
In Shanghai as in Beijing, Hangzhou, Canton or Wuhan, impressive police reinforcements have been deployed to prevent any new demonstrations by these thousands of young people who are calling for the lifting of confinements and for more democracy.
The Chinese government does not intend to reverse its "zero Covid" policy
Several students have been arrested and the only response so far from the government is that of Zhao Lijian, spokesman for the Chinese Ministry of Foreign Affairs: "We believe that, under the leadership of the Chinese Communist Party and with the support of the Chinese people, our fight against Covid-19 will be a success." Clearly, there is no question of going back on the "zero Covid" policy despite the demonstrations and despite the considerable economic cost since one in five young Chinese people is unemployed.
Source: Europe1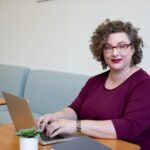 I have been working as a journalist for over 10 years. In that time, I have covered the news from all corners of the world, and written about everything from politics to business.I'm now a full-time author, and my work can be found at Global happenings. My aim is to bring you up-to-date news and views on global affairs, in a format that is easy to read and understand.