Bitcoin was founded in 2009 and is the largest cryptocurrency in terms of market cap and the number of users.
We admit that bitcoin is one of the driving influences behind the massive crypto adoption the world has seen. And yes, this crypto adoption has been fascinating.
Cryptocurrencies have penetrated almost every space, from fintech to even online betting, where we now have sportsbooks that allow CS:GO betting with crypto.
But aside from bitcoin being the patron of the crypto space, do you know that there are more than 20,000 cryptocurrencies?
Notably, most of these coins share a striking similarity with Bitcoin, with some coins even trumping Bitcoin in in some aspects.
In this article, you'll find some of the most popular Bitcoin alternatives currently and why they are on the list.
1. Ethereum (Ether)
Ethereum is by far the most adopted cryptocurrency after Bitcoin. It was founded in 2013 and has a market cap of more than $191 billion.
Ethereum is a smart-contract platform. It has smart contracts that enable you to run decentralized apps. Ethereum also allows you to access decentralized financial services no matter the part of the world in which you live.
Ether is the cryptographic token on the Ethereum network, letting you run many platform-specific applications.
One top advantage of using Ether is it has a faster transaction speed than Bitcoin. However, you should note that its transaction fees are higher, and it has many restrictions globally.
2. Tether (USDT)
Tether is a stablecoin, meaning it has a stable price if you compare it to other currencies. The developers created the coin to combat the volatility aspect of cryptocurrencies, and it achieved this goal by pegging its value to the US Dollar.
Therefore, the value of Tether directly correlates to the value of the USD.
Users who despise the volatility of cryptos can easily store their digital assets in Tether. Since it's the same value as the dollar, converting other cryptos to Tether is like converting them to the dollar.
One of the reasons it's a secure and viable alternative to Bitcoin is its high market cap, which stands at over $65 billion. Also, it's the most popular stablecoin currently, with nearly 5 million holders.
3. USD Coin (USDC)
USDC is another stablecoin, and like Tether, it's also pegged to the United States Dollar. It was founded in 2018, and its market cap stands at around $44 billion.
USDC is the second largest stablecoin globally behind Tether.
The coin attributes are similar to other stablecoins; you can use it to perform different types of transactions online at the dollar's value.
Also, its quick and secure transactions are key reasons many people prefer it globally. It's imperative to know that, unlike most bitcoins, it's subject to regulation mainly because it's pegged to the US dollar.
4. Binance Coin (BNB)
Binance needs no formal introduction in the cryptocurrency world. The brand is one of the largest crypto exchanges globally, and it's only fair that it has a high-performing coin.
Binance coin currently has a market cap of around $43 billion, making it one of the best-performing cryptos by market cap.
The fact that the cryptocurrency is owned and managed by a big firm like Binance is one of the reasons it's a high-performing coin.
If you're trading it on your Binance app, you'll get discounts on transactions and other bonuses.
You should note that the fact that Binance owns the coin also works against it. The brand owns most of BNB's circulating supply and can tweak its value to satisfy its wants. Despite this downside, it's still one of the best Bitcoin alternatives currently.
5. Solana (SOL)
Solana is a cryptocurrency blockchain that was founded in 2020. It has a market cap of more than $4 billion. SOL is the cryptocurrency that allows you to transact on the network.
SOL ranks as one of the best Bitcoin alternatives in 2022 because of its speed. Solana uses "Proof of History" to process transactions explaining why it's relatively fast. It also has lower transaction fees than most other smart contract platforms out there.
Solana is best for users who fancy speed and low transaction rates. Users who are into NFTs will also find it superb as it has fantastic NFT projects. However, it's imperative to note that the platform's security has been under scrutiny recently.
6. Ripple (XRP)
The Ripple brand created the XRP ledger as a payment system in 2012. It also created XRP as the cryptocurrency for the XRP Ledger. The coin became one of the largest, with its market cap exceeding $19 billion currently.
Major financial institutions prefer using XRP for cryptocurrency transactions, making it a credible option for you. It also has low transaction rates and processes transactions very fast.
However, the coin is heavily monopolized by the heavyweights of the Ripple company. Also, it isn't as widely accepted as Bitcoin or other similar cryptocurrencies. XRP is recommendable if you're searching for a viable Bitcoin alternative for long-term investment.
Conclusion
Ethereum Tether and USD coin are the top three best Bitcoin alternatives, with Binance coin, Solana, and XRP completing the top six.
Most of the cryptocurrencies on this list also have some of the highest market caps, but the reason for their inclusion exceeds just a high market cap. They are all secure, fast, popular, easy to use, and have excellent trade value.
You should note that the cryptocurrency market is volatile, and figures like the market cap can fluctuate anytime. Therefore, you should perform due diligence on any Bitcoin alternative before you trade it.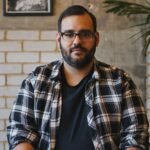 I am an author at Global happenings and I mostly cover automobile news. In my time working in the automotive industry, I have developed a keen interest in the latest developments and trends. My writing skills have also allowed me to share my knowledge with others through articles and blog posts.