Text goes to the Senate, where Republicans and Democrats have 50 seats each, but the tiebreaker vote is from the vice president, Kamala Harris
EFE/EPA/JIM LO SCALZO
Republican Kevin McCarthy is the current head of the United States House of Representatives

THE United States House of Representativescurrently under the control of republicans, approved this Tuesday, 31, a bill to end the health emergency declared due to the Covid-19. The legislation received the endorsement of the Chamber with 220 votes in favor and 210 against. The approved project goes to the Senate, where the progressives have 50 representatives – as well as the conservatives – and the vice president's tie-breaking vote, Kamala Harris, guaranteeing leadership. The text, driven by Republican congressman Brett Guthrie, declares that the country must end the emergency after its enactment. The House of Representatives also passed a bill that seeks to end the Covid-19 vaccination requirement for health workers at centers receiving federal aid. The text was approved with 227 votes in favor, as seven Democrats joined the initiative, promoted by Republicans. Despite the vote, the White House Office of Management and Budget had already stated last Monday, the 30th, that the United States will only stop considering the Covid-19 pandemic a national emergency from May 11th. Afterwards, the disease will be treated as endemic. The American management explained that its plan is to extend until May the current declarations of national emergency and public health, enacted in 2020 by the then Republican president. donald trumpand suspend both later.
The White House argued that this grace period would avoid the "chaos and uncertainty in the health care system" that would result if the Republicans' push for an immediate end to the statements is successful. Congress already determined in December last year that the additional measures that were part of the emergency declaration, such as additional funding for the states, would be dismantled little by little, but the conservative initiative wants to cut them soon.
*With information from EFE
Source: Jovempan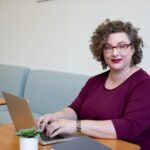 I have been working as a journalist for over 10 years. In that time, I have covered the news from all corners of the world, and written about everything from politics to business.I'm now a full-time author, and my work can be found at Global happenings. My aim is to bring you up-to-date news and views on global affairs, in a format that is easy to read and understand.