Zelensky says Russia preparing new offensive in Ukraine war
Countries have been preparing for a new fight for months; war will be one year old at the end of this month
ANATOLII STEPANOV / AFP
Russia launches strikes to take over Donbas region in eastern Ukraine

the president of Ukraine, Volodymyr Zelenskysaid this Wednesday, 1st, that the Russia is about to launch a new offensive. As the Ukrainians receive heavy weapons from Western allies to reclaim occupied territory, Moscow steps up attacks on the eastern front. Both Ukraine and Russia have been preparing for a new fight for months. The Russians, at the moment, intend to take over the Donbas region, in the east of the European country. Ukraine's current mission is to get Russian troops out of Kiev and regain control of the capital. Ukrainian officials say fighting is likely to intensify between February and March. "We are on the eve of a very active phase," commented Andri Yusov, who represents the intelligence department of Ukraine's Ministry of Defense. The war in Ukraine will be a year old on the 24th. Ukrainian intelligence estimates that Russia now has over 320,000 troops in the country – roughly twice the size of Moscow's initial invasion force. Western officials and military analysts say Moscow also has 150,000 to 250,000 troops in reserve, training or being deployed inside Russia to join the fight at any moment.
*With information from Estadão.
Source: Jovempan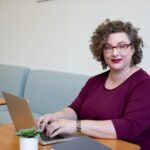 I have been working as a journalist for over 10 years. In that time, I have covered the news from all corners of the world, and written about everything from politics to business.I'm now a full-time author, and my work can be found at Global happenings. My aim is to bring you up-to-date news and views on global affairs, in a format that is easy to read and understand.