While he had started a hunger strike on 1is February to protest against his conditions of detention, the Iranian director Jafar Panahi was released on bail this Friday, February 3, announced the NGO Center for Human Rights in Iran (CHRI, based in New York).
This Friday afternoon, the Iranian newspaper "Shargh" published a photo of the director hugging one of his supporters, proving his effective release.
The 62-year-old filmmaker, author of award-winning films in Europe, had been imprisoned since July in Evin prison in Tehran for a six-year prison sentence handed down in 2010 for "propaganda against the system". His arrest took place even before the start of the wave of protest actions that have shaken the Iranian regime since September after the death of Mahsa Amini.
An abusive imprisonment, which many personalities and organizations in the world of cinema have denounced, in particular the Cannes festival and two collectives of French filmmakers, who had called for his release.
"It's extraordinary, a relief…"
To AFP, the French producer Michèle Halberstadt, who distributes her films, was delighted:
"It's extraordinary, a relief, a total joy. […] His next fight is to officially recognize the cancellation of his sentence. He's outside, he's free, it's already great. »
A victory for human rights in Iran but also for the world of cinema, as Jafar Panahi is an adored and rewarded filmmaker. He won a Golden Lion at the Venice Film Festival in 2000 for his film "Le Cercle". In 2015, he was awarded a Golden Bear in Berlin for "Taxi Tehran" and, in 2018, he won the Best Screenplay Award for "Three Faces" at the Cannes Film Festival.
Jafar Panahi's latest film, "No Bear", which, like most of his recent works, puts him directly on stage, was screened in 2022 at the Venice Film Festival when he was already imprisoned. He had won the special jury prize. When his release was announced, several film institutions expressed themselves on social networks, sharing their joy at finally seeing Jafar Panahi come out of prison. Among these, the magazine "Cahiers du cinema" which publishes on Twitter a photo of the liberated director sent by the filmmaker's son, Panar Panahi.

Source : Nouvelobs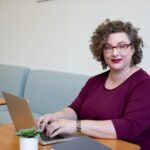 I have been working as a journalist for over 10 years. In that time, I have covered the news from all corners of the world, and written about everything from politics to business.I'm now a full-time author, and my work can be found at Global happenings. My aim is to bring you up-to-date news and views on global affairs, in a format that is easy to read and understand.