"fierce fighting" in Bakhmout where the situation "is getting complicated"
"Fierce fighting" was taking place on Sunday in the northern districts of Bakhmout, a hot spot on the front in eastern Ukraine where President Volodymyr Zelensky recognized a situation which was "complicating" against troops from Moscow. The Russian army, supported by the mercenaries of the Wagner group, has been trying since the summer to seize this city in eastern Ukraine, largely destroyed and transformed into a fortress where both sides are facing heavy losses.
The main information:
"Fierce fighting" took place in the northern districts of Bakhmout this Sunday, in eastern Ukraine
Volodymyr Zelensky acknowledged a "complicated" situation in the face of Russian troops
At least four civilians have been killed and eleven others injured in the past 24 hours
Five people were injured in Kharkiv on Sunday
Moscow has made small territorial gains in recent weeks in the area in hopes of breaking the Ukrainian lock on Bakhmout, including capturing the northern town of Soledar and more recently the village of Blagodatne. "Fierce fighting is taking place in the northern neighborhoods (of Bakhmout) for every street, every house, every stairwell," said Sunday the boss of the Russian paramilitary group Wagner, Yevgeny Prigojine, whose men are on the front line on place. "The Ukrainian armed forces are not retreating. They are fighting to the last man," he said, as quoted by his news service on Telegram.
The Ukrainian general staff confirmed to him without detailing fighting and bombardments which continue in several points in the east of the country where at least four civilians have been killed and eleven injured in the past 24 hours according to regional authorities. Five people were also injured on Sunday in two Russian strikes on the center of Kharkiv, the country's second city, which hit residential buildings and a higher education institution, according to the head of the Kharkiv regional military administration, Oleg Synegubov.
"Life is short"
In Bakhmout, AFP journalists attended a liturgy organized on Sunday in the basement of the church with the golden bulb of All Saints in the presence of about twenty people, including two Ukrainian soldiers. Three women sang hymns punctuated by the sound of mortar shells. The room was lit only by about twenty candles and a portable lamp used by the two priests to read the Bible. "Today I prayed that everything would be better for me after my death," Serafim Chernychov, 20, said outside the church as gunfire and the pounding of shells to and from the Russian positions echoed constantly.
"Last night a missile flew in my garden and a bullet flew inside my house, it could have hit me. So we have to understand that life is short, I can die now or in 30 years" , he continues. "If I am killed, it will be God's will," he adds, resigned. Lioubov Avramenko, 84, said he prayed "for freedom". "We are sitting in a basement with no water, gas or electricity," she says. "I prayed for my country, for Ukraine, for my family. I'm sure it will all be over soon," wants to believe Svetlana Boïko, 51.
Ukrainian "breaking the defense"
On Saturday evening, Ukrainian President Volodymyr Zelensky acknowledged that the situation was "complicating" on the front and in particular in Bakhmout, which he had earlier sworn not to give up and to defend "as long as possible". He also cited Vougledar, where Russian troops are on the offensive, and Lyman, a town retaken from the Russians during a Ukrainian counter-offensive in 2022. "The occupier is mobilizing its forces more and more to break our defence," said he added. kyiv, which fears a new large-scale Russian attack, is impatiently awaiting the delivery of weapons promised by the West, in particular heavy tanks and longer-range rockets.
On Saturday, Canada shipped the first of its pledged Leopard 2 tanks to Ukraine. A series of other Western countries have promised new weapons to Ukraine, including the United States, France, but also Germany after some hesitation over the delivery of its Leopard tanks. Western arms deliveries are crucial for kyiv and have provoked the ire of Moscow, which has brandished the threat of an escalation of the conflict that began in February 2022. A European embargo on petroleum products exported by sea must also come into force. force Sunday, a "negative" measure that will "further unbalance" the markets, according to the Kremlin.
Source: Europe1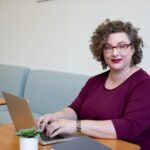 I have been working as a journalist for over 10 years. In that time, I have covered the news from all corners of the world, and written about everything from politics to business.I'm now a full-time author, and my work can be found at Global happenings. My aim is to bring you up-to-date news and views on global affairs, in a format that is easy to read and understand.