'I thought it was the end', reports Brazilian earthquake survivor in Turkey
Suellen Kaya was surprised by the tremor and had to leave her home in the early hours of the morning
ILYAS AKENGIN / AFP
People search for survivors in the rubble in Diyarbakir

Brazilian Suellen Kaya moved to Turkey just over a year ago. Married to a Turkish man and the mother of a 4-year-old child, she lives in Adana, a city in the south of the country. She was taken by surprise by the 7.8 magnitude earthquake that killed more than 2,000 people in Turkey and Syria. "At 4 am, everyone was asleep. I woke up to the building shaking. I live on the 5th floor of a 17-story building. It was a real nightmare. I jumped out of bed and threw myself over my daughter to protect her. She slept in a bed next to mine and I remember that she just asked God to help us. I really thought this was the end, I was sure the building would come crashing down on our heads. When the shaking stopped, we grabbed a blanket for my daughter, our wallet and went down to get the car and get away from the buildings. All this in 2 minutes or so. We were outside for about two hours, but it's very cold, so it's impossible to stay there. Then we went to my daughter's grandparents' house because it's safer because it's a one-story house. We are attentive to any tremor, prepared to run out into the street. All very sad because many people did not survive. There's still another one to come earthquake even today, according to the authorities, it will be as strong as the first", he reveals. Suellen's current feeling is one of despair, according to her account. Despite enjoying living in Turkey, she reveals that she no longer wants to stay in the country after the incident. "I need to go back to my country. I don't know how, but I will. I am desperate, not knowing what to do and not being able to leave the country for the time being. The scare was absurdly great, "she says.
Suellen is one of thousands of people impacted by the 7.8 magnitude earthquake that hit southeast Turkey and northern Syria, leaving more than 1,900 dead and thousands injured. The impact of the tremor was so great that reverberations were felt in Greenland. The tremor was felt at 4:17 am local time (22:17 on Sunday, Brasilia time) and occurred at a depth of 17.9 kilometers, according to the United States Geological Survey (USGS, its acronym in English). The epicenter was located in the district of Pazarcik, in the province of Kahramanmaras, in southeastern Turkey, about 60 km from the border with Syria. A new 7.5 magnitude earthquake hit the region at 1:24 pm (12:24 GMT), four kilometers southeast of the town of Ekinozu, according to the USGS. There were also around 50 aftershocks. Tremors from the earthquake were felt as far away as Greenland, according to the Danish Geological Survey. Due to the time of the earthquake, at dawn, most people were sleeping in their homes.
Source: Jovempan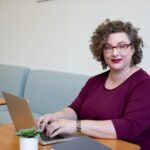 I have been working as a journalist for over 10 years. In that time, I have covered the news from all corners of the world, and written about everything from politics to business.I'm now a full-time author, and my work can be found at Global happenings. My aim is to bring you up-to-date news and views on global affairs, in a format that is easy to read and understand.