For Joe Biden, the ICC arrest warrant against Putin is "justified"
The arrest warrant issued by the International Criminal Court against Vladimir Putin for war crimes is "justified"said Joe Biden.
The American president, speaking to reporters at the White House, recalled that the institution was not recognized by the United States, but considered that his decision nevertheless sent "a very strong signal".
The ICC, which sits in The Hague, has also issued an arrest warrant for Maria Lvova-Belova, Russia's presidential commissioner for children's rights, on similar charges.
Ukrainian President Volodymyr Zelensky hailed a decision "historical, which marks the beginning of a historical responsibility", the Kremlin judging for its part that the decision had no legal value. Russia also does not recognize the ICC as an international institution.
"Russia, like a number of states, does not recognize the jurisdiction of this tribunal. Therefore, from the point of view of the law, the decisions of this tribunal are null and void.said the spokesman of the Russian president, Dmitry Peskov.
However, several Western countries have welcomed the decision of the ICC.
The president of the institution, Piotr Hofmanski, declared that the issuance of the two arrest warrants was a "significant moment in the justice process" for the Court.
The warrants, issued following a request by ICC prosecutor Karim Khan, concern "the alleged war crimes of the deportation of children from the occupied Ukrainian territories to the Russian Federation" since the start of the invasion, he said.
Source : Nouvelobs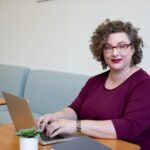 I have been working as a journalist for over 10 years. In that time, I have covered the news from all corners of the world, and written about everything from politics to business.I'm now a full-time author, and my work can be found at Global happenings. My aim is to bring you up-to-date news and views on global affairs, in a format that is easy to read and understand.