Republican wrote on his profile on the social network Truth Social that "the main Republican candidate and former president of the United States of America will be arrested" referring to himself
MANDEL NGAN / AFP
Trump says he could be arrested next week

The former president of U.S donald trump said he should be arrested next Tuesday, the 21st, and called for a protest from supporters on his profile on the Truth Social social network this Saturday, the 18th. Trump said he intends to run for election in 2024. of the United States of America will be arrested on Tuesday next week. Protest, take our nation back!" he wrote. Rumors about a possible criminal charge against the former American president have grown in recent days. The investigation is led by New York State District Attorney Alvin Bragg. The former head of state referred to a "leak" from the attorney's office to the Manhattan borough. In the US, prosecutors can present witnesses and evidence to a panel of citizens called a "grand jury". The same decides if there is a case to be answered. Trump could become the first American president accused of a crime, which would hurt the Republican in the race for the White House.
One of his lawyers, Joseph Tacopina, told the press that the former president will appear in court in New York if he is accused. Despite several lawsuits, the Republican was never indicted. The investigation focuses on a $130,000 payment made two weeks before the 2016 presidential election to a porn actress known as Stormy Daniels. The election was won by Trump. According to investigations, the payment was made to prevent the woman, whose real name is Stephanie Clifford, from saying that she had had a relationship with the former president years ago, something Trump has denied several times and claimed that the accusations are politically motivated. . In Saturday's post, he said the investigation is ""based on an old fairy tale and completely discredited (by many other prosecutors!)". Daniels met with her prosecutors on Wednesday the 15th. According to her attorney, Charles Brewster, she ""has agreed to be available as a witness, or for further investigation if necessary". Earlier this month, Bragg's team gave Trump the opportunity to testify. However, everyone believes that the republican refuses in order to avoid incriminating himself. Michael Chen, former attorney for the former president, testified before the grand jury. The payment would have been made by Cohen, who claims to have been refunded afterwards. If not accounted for, it could result in a charge of a lesser crime with respect to falsifying business records.
Source: Jovempan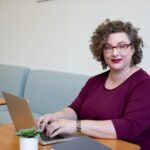 I have been working as a journalist for over 10 years. In that time, I have covered the news from all corners of the world, and written about everything from politics to business.I'm now a full-time author, and my work can be found at Global happenings. My aim is to bring you up-to-date news and views on global affairs, in a format that is easy to read and understand.