In Kyrgyzstan, they put a Russian woman in her place, demanding that they communicate with her in Russian. She was advised to learn the language of the state in which he lives.
The two Kyrgyz also reminded the Russians that Kyrgyzstan is not Russia. A video with a quarrel appeared on the network.
The conflict between a Russian woman and two Kyrgyz, judging by the video, broke out in one of the Kyrgyz markets. There, a Russian-speaking visitor demanded to serve her in Russian.
"You walk around here, swing your license. Speak Kyrgyz then. You live in Kyrgyzstan!" one of the Kirghiz shamed her.
"But it's okay that we have two official languages ​​​​recognized? What kind of language are you to me, what kind of nationalism are you pumping me now?" – the Russian woman was indignant.
In response, the opponent reminded her of elementary respect for the country and its people, which consists in using the state language of this country on the territory of the country where the person is located.
"Why do we communicate in Russian in Russia then? That's how two-faced you are!" he said.
The Russian woman did not take the remark and began to complain to passers-by that she was being insulted.
"I don't know who these people are, they are sellers or buyers here. They offended me. They call me an abomination and cannot apologize," she was indignant.
"We are Kyrgyz, I tell you again! We were born in Kyrgyzstan … This is not Russia, baby. This is Kyrgyzstan," retorted one of the Kyrgyz.
Recall that earlier the deputies of the Verkhovna Rada of Ukraine adopted a law according to which the condition for admission to citizenship will be the passing of exams, including the knowledge of the Ukrainian language. 281 MPs voted for bill No. 7606.
It was also reported that according to opinion polls, 52% of Ukrainians categorically oppose the study of the Russian language in schools. In 2019, only 8% of Ukrainians believed that it was not necessary to study Russian at all.
Source: Obozrevatel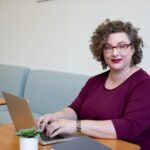 I have been working as a journalist for over 10 years. In that time, I have covered the news from all corners of the world, and written about everything from politics to business.I'm now a full-time author, and my work can be found at Global happenings. My aim is to bring you up-to-date news and views on global affairs, in a format that is easy to read and understand.