In the aggressor country, Russia began to openly threaten Sweden, which intends to become a member of NATO. Russian Ambassador to Stockholm Viktor Tatarintsev published an article in which he stated that by joining the bloc, Sweden would become "a legitimate target for the Russian Federation."
According to him, we are talking about "retaliatory measures, in particular the military." An article titled "Swedish step into the abyss" was published on the website of the Russian embassy.
"If anyone still thinks that this will somehow improve the security of Europe – be sure that the new members of the enemy bloc will become a legitimate target for retaliatory measures from Russia, in particular of a military nature," Tatarintsev published.
Following these statements, the Russian ambassador was urgently summoned to the Swedish Foreign Ministry, Reuters reported.
"The Foreign Ministry is summoning the Russian ambassador to protest this apparent attempt at interference," foreign ministry chief Tobias Bielström said.
Recall that on March 22, the Swedish Parliament voted for the country's accession to NATO. Once all NATO countries ratify the application, the government will officially get the green light for Sweden to join the defense alliance. Hungary has not yet approved Sweden's entry into NATO. Prime Minister Viktor Orban's office has finally voiced "claims" against Sweden.
As GLOBAL HAPPENINGS reported, NATO is going to send about 300 thousand soldiers to the border with Russia in the coming months. Such a move is intended to prevent Russia from expanding its war beyond Ukraine.
Source: Obozrevatel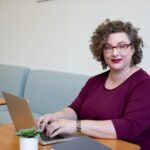 I have been working as a journalist for over 10 years. In that time, I have covered the news from all corners of the world, and written about everything from politics to business.I'm now a full-time author, and my work can be found at Global happenings. My aim is to bring you up-to-date news and views on global affairs, in a format that is easy to read and understand.