In Ecuador (South America), a landslide occurred due to heavy rains in the city of Alaus. At least 23 people died as a result of the disaster, and the search for the missing continues.
It is reported by Reuters. About 850 people were injured in the landslide, 57 buildings were destroyed (to see photos and videos, follow the page to the end).
38 local residents were injured, and 67 people are still missing.
The death toll continues to rise over time as rescue teams gain access to homes that were previously covered in large amounts of earth.
"Safety protocols are being applied to stabilize the soil so that the teams can continue search and rescue operations in the affected area, including the use of equipment," Ecuadorian authorities said.
It is noted that back in February of this year, the Ecuadorian emergency agency warned of the potential danger of a landslide in an area of ​​247 hectares in Alaus. This area included part of the zone where a landslide occurred at the end of March.
On the Friday before the disaster, authorities also issued similar warnings in other Andean provinces due to risks of flooding and landslides.
Heavy rains in Ecuador destroyed roads, bridges and other infrastructure.
As GLOBAL HAPPENINGS reported, in the state of São Paulo (Brazil) more than 600 mm of precipitation fell per day, which caused floods and landslides. The storm caused at least 36 deaths.
And last fall, a large-scale landslide also occurred on the Italian island of Ischia. The natural cataclysm resulted in the death of seven people, five were injured, five more were missing.
Source: Obozrevatel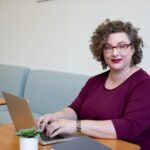 I have been working as a journalist for over 10 years. In that time, I have covered the news from all corners of the world, and written about everything from politics to business.I'm now a full-time author, and my work can be found at Global happenings. My aim is to bring you up-to-date news and views on global affairs, in a format that is easy to read and understand.