Ukraine was once again targeted by Russian missile salvos this Friday, May 26, including a clinic in Dnipro where at least two people were killed. A strike denounced by President Volodymyr Zelensky as a " crime against humanity ".
Russia has reported for the fifth consecutive day of Ukrainian bombardments on the Russian border region of Belgorod, as well as a drone strike in Krasnodar, 200 km from Crimea.
A Dnipro, "There are already 30 injured, including two children. We still have no contact with three people who may have been there."said Governor Serguiï Lyssak, adding that two men had also been killed.
A partially destroyed psychiatric clinic
The Ukrainian president has released images in which you can see partially destroyed buildings topped with plumes of black smoke. Other videos show rescuers helping people with bloody faces escape the clinic through rubble-filled corridors.
Another 🇷🇺 missile attack, another crime against humanity as such. The buildings of a psychological clinic and a veterinary clinic in the city of Dnipro were destroyed. As of now, one person was killed and 15 were wounded. The shelling aftermath is being eliminated and the… pic.twitter.com/D0bYBPByjn

— Volodymyr Zelensky (@ZelenskyyUa) May 26, 2023
"A new Russian missile attack, a new crime against humanity", denounced Volodymyr Zelensky. According to first lady Olena Zelenska, it was a clinic for psychiatric care.
According to Governor Serguiï Lyssak his region was "massively attacked" overnight "with missiles and drones".
55 Russian attacks on Ukraine overnight
Kyiv Municipality also reported overnight a 13th Russian airstrike on the capital since early May, this time with cruise missiles launched by Tu-95MS strategic bombers from the Caspian Sea region .
"According to preliminary information, all enemy targets in kyiv airspace have been detected and destroyed"she added.
Throughout the territory, the Ukrainian General Staff reported 55 Russian air attacks, one of which notably damaged a dam in the eastern region of Donetsk, causing "a great danger of flooding" from areas.
The Russian army has confirmed that it carried out night strikes on Ukraine, claiming to have targeted "ammunition storage sites" and to have "affected all designated sites".
Drone attack in Russia
Moscow also reported Ukrainian shelling of the Belgorod border region, which has come under dozens of artillery fire in the past 24 hours, according to Governor Vyacheslav Gladkov. These shots, which caused material damage without causing casualties, notably targeted the village of Kozinka, in the district of Graivoron, where an incursion by armed fighters from Ukraine had taken place at the start of the week. The village was hit by 132 shells, according to the governor.
The Belgorodsky district, which surrounds the regional capital Belgorod, was hit by 14 shots, including from drones, one of which dropped a bomb on an administrative building, damaging its roof and shattering the windows.
In Krasnodar, a city of more than a million inhabitants in southern Russia, buildings were damaged by the strike of two drones, which did not cause any casualties.
Nuclear weapons in Belarus?
These bombardments take place while Ukraine says it is preparing to launch a major counter-offensive intended to repel Russian troops, after having received multiple deliveries of Western weapons.
In this context, Russian diplomacy has "strongly protested" at the United States Embassy against "unacceptable statements" of Joe Biden's national security adviser, Jake Sullivan, whom she accused of" approve " Ukrainian strikes against Russian territory.
Another source of tension, Belarus, an ally of Moscow, said Thursday evening that Russia had begun to deploy nuclear weapons on its territory, in accordance with an announcement made in March by Vladimir Putin.
Kremlin spokesman Dmitry Peskov did not confirm this information on Friday, only pointing out that Belarus "is faced with unfriendly, even hostile attitudes from neighboring countries".
"We must therefore continue to develop and strengthen our relations with our allies (…) including in the military field"he added.
Source : Nouvelobs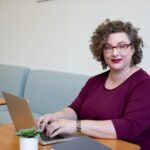 I have been working as a journalist for over 10 years. In that time, I have covered the news from all corners of the world, and written about everything from politics to business.I'm now a full-time author, and my work can be found at Global happenings. My aim is to bring you up-to-date news and views on global affairs, in a format that is easy to read and understand.