Files have shown that a man planned to throw something from the Golden Gate Bridge at the royal yacht 'Britannia' in revenge for the death of his daughter in Northern Ireland.
Jane Barlow / POOL / AFP
Queen Elizabeth II died in September 2022 at Balmoral

O FBI released files that revealed threats and a potential plot to assassinate the Queen Elizabeth II between the 1980s and 1990s during the monarch's various visits to the U.S. The monarch died in September 2022 at Balmoral. The cause of death, according to the National Archives of Scotland, was old age. Among the documents, which were published on the US Federal Police website, is a note that makes reference to a trip by the British queen and her husband, Prince Philip, to the state of California in 1983. According to information obtained by the San Francisco with a source close to Irish nationalist circles, a man who claimed "your daughter was murdered in Northern Ireland by a rubber bullet" announced plans "to attack Queen Elizabeth." The file states that the man alleged that he planned to "throw some object from the Golden Gate Bridge against the royal yacht 'Britannia'" or would try to "kill the Queen during her visit to Yosemite National Park". How many years before, the IRA (Irish Republican Army) had already assassinated Louis Mountbatten, distant cousin of Elizabeth II and uncle of her husband, in a bomb attack against his vessel. It was the most tense period of the conflict in Northern Ireland, which lasted 30 years and involved Catholic republicans and Protestant unionists, with the participation of the British army.
Another document, about a state visit by the monarch in 1991, cites threats by Irish groups to disrupt events attended by Elizabeth II, such as a baseball game and a reception at the White House. A 1989 file states that while no threats against the Queen were recorded, "the possibility of threats against the British monarchy is ever-present from the IRA". Elizabeth II was the target of other assassination attempts. In 1970, suspected IRA sympathizers tried to derail the monarch's train west of Sydney, Australia, and in 1981 the Irish Republican Army planned a bombing while traveling in northern Scotland. In the same year, a mentally disturbed teenager shot the Queen's car during a visit to New Zealand. Also in 1981, another teenager fired six shots as Elizabeth II took part in a military parade in central London.
*With information from AFP
Source: Jovempan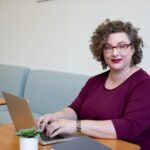 I have been working as a journalist for over 10 years. In that time, I have covered the news from all corners of the world, and written about everything from politics to business.I'm now a full-time author, and my work can be found at Global happenings. My aim is to bring you up-to-date news and views on global affairs, in a format that is easy to read and understand.