The Russian side has submitted documents for the registration of the vaccine
In 2022, the World Health Organization (WHO) will consider the possibility of recognizing the Russian coronavirus vaccine Sputnik V.
This was announced by the WHO representative in Russia Melita Vujnovic, Rossiyskaya Gazeta reports.
According to Vujnovic, 10 vaccines are already included in the list of drugs recommended for use in the pandemic. Another 16 candidates are in the process of waiting, including Sputnik V.
According to her, to be included in this list, you need to collect the necessary package of documents, which includes five large modules, including documents on the effectiveness of the vaccine, as well as articles in the medical journal The Lancet. At the same time, the WHO representative in Russia clarified that of all Russian vaccines, only Sputnik V has so far applied for registration.
"Everything is going according to plan, and we hope that these plans will allow us to come to the end of the process this year," Vujnovic concluded.
Ukraine banned "Sputnik V"
President Volodymyr Zelensky said a year ago that Ukraine would definitely not use the Russian Sputnik V vaccine, since its effectiveness has not been confirmed by anyone.
The Cabinet of Ministers, by its resolution of February 8, 2021, actually banned the registration of Sputnik V in Ukraine.
"Registration of vaccines or other medical immunobiological preparations for the specific prevention of acute respiratory disease COVID-19 caused by the coronavirus SARS-CoV-2, under the obligation for emergency medical use, the development and / or production of which was carried out in a state recognized by the Verkhovna Rada of Ukraine as an aggressor state prohibited," the decree said.
Russia demands from Ukraine to recognize documents on vaccination against COVID in the occupied territories as the Sputnik V vaccine. In return, the Kremlin proposes to open checkpoints on the border with ORDLO.
The Ukrainian side flatly refused such a proposal.
Source From: Segodnya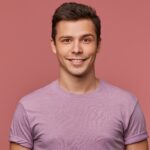 As an entertainment author with over 7 years of experience, I bring a diverse background to my writing. I have a proven track record in the journalism industry. My expertise extends beyond writing, as I have experience producing video content for websites and social media platforms, offering a well-rounded perspective on the entertainment world