The event 'Driving green. Improving Lives', or a partnership between Scania, Chiggiato, Kedrion Biopharma and Ifac, for the transport of plasma in safety and respect for the environment.

At the center of the agreement, Kedrion Biopharma, an Italian company specialized in the collection and transformation of human plasma to produce and distribute plasma-derived therapeutic products, as well as Chiggiato with its fleet specialized in the transport of plasma and drugs, Scania with its Scandipadova dealer and Ifac , for the production of vans and isothermal kits.

The project was born as a sort of relay for life, from the purchase of Scania Hybrid low environmental impact means of transport, to the special set-up for transporting the donated plasma. This plasma is transformed into plasma-derived therapies that help improve the living conditions of patients suffering from rare and serious diseases.

Chiggiato has had a fleet of Euro VI vehicles since 2013. It is now investing in Scania hybrid trucks, a solution that combines the advantages of the electric propulsion system with those of the traditional driveline, allowing you to travel with zero emissions when required, such as example, within urban areas and especially at pick-up and delivery points.

"We collect donations in transfusion facilities in most of Italy – said Luca Chiggiato, sole director of Chiggiato SpA – and now we will do it with Scania hybrid vehicles. A great responsibility for us given that plasma is donated and requires very special conditions for its conservation and for its safe transport: it must in fact be kept at a temperature lower than or equal to -30°C. Scania hybrid vehicles, equipped by Ifac, are the ideal solution for this type of mission".

Source: Ansa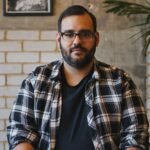 I am an author at Global happenings and I mostly cover automobile news. In my time working in the automotive industry, I have developed a keen interest in the latest developments and trends. My writing skills have also allowed me to share my knowledge with others through articles and blog posts.