On Sunday 28 May in Montecarlo on the first 2023 date of the Porsche Supercup, international professional championship, an almost 24-year-old Tuscan driver with great ambitions, Riccardo Pera, will make his debut, followed by the Identity Event agency in Milan and competing for the Ombra racing Team in Bergamo . Originally from Marlia, a fraction of Capannori, in the province of Lucca, he is the only Italian rookie in the world championship competition in which about thirty drivers participate and which is held in conjunction with some Formula 1 GPs.

The first race was scheduled for Imola, but was canceled due to flooding, so the debut on the Principality track was postponed.

"Dreams are built with sacrifice and work. Talent is not enough. – explains the Tuscan driver – It would be nice to fight for the world title already in the first year. In the official tests at Imola and Silverstone it was the first time I drove a Porsche 992 GT3 Cup, I had excellent sensations, there was an immediate feeling with the car. But let's take it one step at a time".

After a past in go-karts, in 2016 he made his debut in the Porsche Cayman GT4 championship, where he immediately won the Italian title. Professional driver in GT competitions, ie machines with covered wheels called 'granturismo', Riccardo Pera is preparing to make the big leap in quality.

"We believe a lot in Riccardo, he is our brand ambassador in the Porsche Supercup world championship and in the Italian GT sprint championship – says Danilo Stefanini, chief marketing officer of Identity Event – He is talented, he is fast. With work and sacrifice we can dream together great goals. He has the numbers to aim for the title already in 2023 in both categories".

Source: Ansa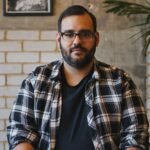 I am an author at Global happenings and I mostly cover automobile news. In my time working in the automotive industry, I have developed a keen interest in the latest developments and trends. My writing skills have also allowed me to share my knowledge with others through articles and blog posts.