After the decision of the European Commission, the Italian government is also evaluating a possible blockade of TikTok for civil servants. This was announced by the Minister of Public Administration Paolo Zangrillo to Repubblica: "The issue has been under attention for a few days", explains Zangrillo. "Copsir is already making an effort on this subject, but it is clear that my ministry, having 3.2 million employees, is heavily involved – he explains – The options may be to move in the same way as the European Commission did or possibly hire a different decision. It is a choice that I cannot make alone, I have to compare myself with the other institutions and together we will agree on a line".
ANSA Agency
EU institutions ban TikTok, 'not safe' – Software and App
The Chinese giant, 'wrong'. Society, Beijing has never asked us for data (ANSA)
The times, however, explains the minister, will be tight, with a possible summit after the weekend. "The subject has recently arrived on the agenda. Next week we will have to confront each other and try to arrive at a synthesis. We will make a decision quickly. Now – he concludes – we must understand well what is actually the depth of the risks associated with the national security".
Source: Ansa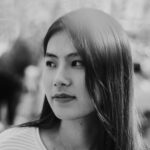 I am a journalist who writes about economics and business. I have worked in the news industry for over 5 years, most recently as an author at Global Happenings. My work has focused on covering the economy news, and I have written extensively on topics such as unemployment rates, housing prices, and the financial crisis. I am also an avid reader and have been known to write about books that interest me.