The famous Russian coach cleaned up her social networks, which did not go unnoticed by her subscribers
Eteri Tutberidze in the spotlight / Photo: open sources
It looks like the system is collapsing. No one in the world wants to deal with the Russians because of their attack on Ukraine. Already now it is a shame to have a Russian passport, and it will only get worse. And it seems that a number of people, if they do not see clearly in connection with what is happening, do not want to have anything to do with this bloody regime. We don't know the real motivation, but Eteri Tutberidze has already taken a step back and removed photos with Putin and even the Russian flag from Instagram.
For reference:
Eteri Tutberidze is a Russian figure skating coach, master of sports, coach of the highest category. She trained athletes: Yulia Lipnitskaya, Evgenia Medvedeva, Alina Zagitova, Kamila Valieva and others.
And the other day, users noticed that she deleted a photo with Putin from her social networks, where she congratulated him on his birthday and thanked him for supporting Russian sports. Also on her instagram now no photos with Russian flags. But they remained in the history of Internet search engines.
This fact is actively discussed on the Web. Tutberidze is condemned for this and said that the reason for the act may be the fact that she has real estate in the United States, and her daughter Diana Davis has American citizenship.
According to other version, she is simply ashamed of the actions of the bloody regime and the nation, which supports Putin's madness in Ukraine.
The public does not know the true reason for Eteri Tutberidze's act, but we have no doubt that soon many will begin to deny any connection with the Russian authorities, as it was during the debunking of the cult of Stalin. And we will see it very soon.
By the way, Russia has already been feeling the impact of sanctions for the attack on Ukraine over the past few weeks:
Note that you can find the latest news and updates in our Telegram channel, where we inform you around the clock about events.
Source: Segodnya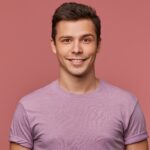 As an entertainment author with over 7 years of experience, I bring a diverse background to my writing. I have a proven track record in the journalism industry. My expertise extends beyond writing, as I have experience producing video content for websites and social media platforms, offering a well-rounded perspective on the entertainment world