A Copasa (CSMG3) released its fourth-quarter 2022 results on the week. Overall, the numbers were well received by analysts, who highlighted the adjusted Ebitda (earnings before interest, taxes, depreciation and amortization) of R$ 529.9 million.
The state sanitation Minas Gerais showed a leap in net income for the period. The result reached BRL 268.3 million in the last three months of the year, growth of 317.2% over the result for the same period of 2021.
In addition to the growth in Ebitda, the adjusted Ebitda margin improved by 4 percentage points, reaching 36.9%.
Meanwhile, net income from water, sewage and solid waste showed an advance of 7.7%, to R$ 1.38 billion.
To the XP Investimentosthe balance was positive, with the increase in Ebitda reflecting the increase in invoice volume and discipline in cost control, mitigating the postponement of the tariff readjustment.
By reading the Santanderthe company delivered better-than-expected results, although administrative costs came under pressure again – 6.2% higher year-on-year, reflecting higher personal expenses and third-party services.
Net income easily exceeded estimates, while net debt totaled R$ 3.12 billion, 1.6 times Ebitda.
CSMG3 divides opinions
Despite the results having exceeded estimates, the recommendation for the company's shares is not a consensus among analysts.
Santander, for example, continues with an "outperform" recommendation (expected performance below expectations), with a target price of R$ 18.68.
XP, on the other hand, suggests the sale of Copasa shares, with a target price of R$ 17, as it still sees unattractive risk-return.
Meanwhile, the USB BBwhich assessed the results as good, has a buy recommendation and a target price for the coming months of BRL 18.
For the Inter Researchalthough the company has the potential to generate good results as it obtains efficiency in operational management, the action is still "neutral", with a target price at the end of 2023 of BRL 17.
Source: Moneytimes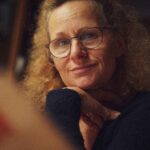 I am an author and journalist with a focus on market news. I have worked for a global news website for the past two years, writing articles on a range of topics relating to the stock market. My work has been published in international publications and I have delivered talks at both academic institutions and business conferences around the world.