Jacques Serais, edited by Gauthier Delomez
, modified at
09:25 am, September 07, 2021

Government spokesman Gabriel Attal on Monday inaugurated the "recovery train" in Paris, a year after the launch of the 100 billion euro public aid plan. Behind the scenes, the campaign of President Emmanuel Macron begins to organize.
Is President Emmanuel Macron already heading towards the 2022 presidential election? If he has not yet declared his candidacy, the Head of State already has a train, the "relaunch train" inaugurated Monday by government spokesman Gabriel Attal in Paris, Gare de l'Est. A green and white train stamped with dozens of France Relance logos, the name of the 100 billion euro public aid plan launched last year by the government. To promote this economic initiative in response to the health crisis, the train will travel through ten cities until October 2, announces the government.
#FranceRelaunch | Launch of the Train de la Relance in Paris!
Inaugurated today by the government spokesperson @GabrielAttal, he will travel through 12 French regions to present the challenges of the France Relance plan.

Get on the Relance Train ➡️ https://t.co/eXJjjUGTMP

– Government (@gouvernementFR) September 6, 2021
Behind the scenes, the president's campaign is organized
And there is no such thing as chance in politics. The first stop of this "relaunch train" is scheduled for Wednesday in … Amiens, in the Somme, the birthplace of Emmanuel Macron. With this operation, the executive wants to defend and promote the results of the five-year term. The stimulus plan is the government's showcase. But also behind the scenes, Emmanuel Macron's campaign is getting organized.
"Our role is to prepare the ground for the president", confides a deputy of the majority
This Tuesday morning, the Prime Minister Jean Castex will issue an instruction to parliamentarians of the Republic on the march gathered in Angers, in Maine-et-Loire, for their return: "Go carry the message." In other words, to be present everywhere, all the time. A mission already well integrated by some of the deputies of the majority. "Our role is to prepare the ground for the president," says one of them.
The head of state received a hundred MEPs from his political family on Monday. Again, this is not by chance. On January 1, 14 weeks before the first round, France will take over the presidency of the European Union. Emmanuel Macron intends to capitalize on this new role.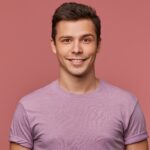 As an entertainment author with over 7 years of experience, I bring a diverse background to my writing. I have a proven track record in the journalism industry. My expertise extends beyond writing, as I have experience producing video content for websites and social media platforms, offering a well-rounded perspective on the entertainment world