Alexandre Chauveau
7:31 a.m., July 13, 2022
Interior Minister Gérald Darmanin would like to condition the issue of residence permits to foreigners on their mastery of the French language. A decision that will be proposed by the government alongside a proposal to expel foreigners who commit "serious acts".
The government will propose to condition the issuance of the multi-year residence permit (CSP) to the mastery of a minimum level of French in order to consolidate integration, announced this Tuesday, July 12 the Minister of the Interior Gérald Darmanin.
Today, to benefit from a residence permit, a foreigner simply has to prove his attendance and seriousness during language training, all without showing any rejection of the values ​​of the Republic.
A nod to the Republicans
Only progress towards proficiency at level A1, the lowest level of language possible, is required. Gerald Darmanin therefore wishes to reinforce the level of requirements in French to obtain a regularization, or a residence permit.
A nod to the Republicans with whom the Minister of the Interior hopes to find compromises in the Assembly, but also at the National Rally. Marine Le Pen has also indicated that she was largely in favor of another measure, proposed last weekend by the Minister of the Interior: the expulsion of delinquents and foreign criminals.
3,500 expulsions out of 60,000 pronounced
Immigration has so far been Gérald Darmanin's Achilles' heel. Only 5.6% of the obligations to leave French territory were carried out last year, this represents 3,500 expulsions out of the more than 60,000 pronounced.
Emmanuel Macron's record in this area is thus weaker than that of François Hollande. The current head of state had nevertheless committed in 2019 to carrying out 100% of evictions.
Source: Europe1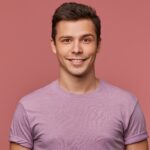 As an entertainment author with over 7 years of experience, I bring a diverse background to my writing. I have a proven track record in the journalism industry. My expertise extends beyond writing, as I have experience producing video content for websites and social media platforms, offering a well-rounded perspective on the entertainment world