Portuguese star Cristiano Ronaldo, who is coming out of a stormy divorce with Manchester United, is in contact with al-Nassr (Saudi D1) but nothing has yet been signed according to "AFP" sources within the club. The Spanish media "Marca" also confirmed this information.
The Spanish daily brand claimed on Monday that Portuguese star Cristiano Ronaldo could play from January for al-Nassr, a club in the first division in Saudi Arabia. "He did not sign", relativized with theAFP an official of the Ryad club, on condition of anonymity.
In the middle of last week, another source within the Saudi team confirmed the reality of "serious negotiations", even mentioning the possibility of signing in Doha during the World Cup in which the Portuguese is participating.
Ronaldo scrambled with Manchester
However, this source added that there were still points to be settled "around the question of image rights". On November 23, in the middle of the World Cup, Ronaldo, 37, separated "by mutual agreement" from Manchester United.
Returned in 2021 to the team where he shone from 2003 to 2009, the Portuguese ended up breaking up, after an incendiary interview in which he regretted that the club and his coach, Erik ten Hag, had "disrespected" him. The only player to score in five consecutive World Cups, he is due to play in the 1/8 final against Switzerland on Tuesday.
Source: Europe1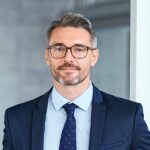 Brayden White, a veteran sports writer at Global Happening, brings his wealth of knowledge and expertise to the sports section. With over a decade of experience, he is committed to delivering high-quality coverage of the latest games and events.