At Alba Berlin they had literally raved about Olympiacos Piraeus. The upcoming opponents play the best basketball in the Euroleague, said coach Israel Gonzalez, the Greeks are hard to stop, especially in the early stages, and in Sasha Vezenkov they have perhaps the best player on the continent in their ranks.
To the chagrin of the Berliners, their analysis was very accurate. Alba was inferior in all respects to the leaders of the Euroleague on Wednesday evening and lost in front of 8829 spectators in the MB Arena with 60:93 (13:28, 22:17, 10:28, 15:20). Vezenkov scored 13 points in the first quarter alone and ended up being the top scorer (28). At Alba, Louis Olinde was the best thrower with 16 points. However, he was unable to prevent the heaviest home defeat on the international stage in the history of the Berlin club.
Alba started the game weakly, didn't find any good throws and made avoidable ball losses. So it took almost three minutes until Christ Koumadje scored the first Berlin points. The hosts ran from a deficit from the start and as Olympiakos almost always found the right solution, the deficit quickly grew.
The Greeks played unselfishly as usual and Vezenkov often completed the pass relays, which are well worth seeing. Even if the guests' centers got into foul problems early on, the leaders of the table never let themselves be disturbed. They ended the first quarter with a lead of 15 points and the numerous Greek fans could be heard in the hall.
At the beginning of the second quarter the result became even clearer and Piraeus increased to 35:15. But even if Alba no longer has a chance of making the play-offs in the Euroleague, the team did not give up.
Louis Olinde in particular had a hot hand and brought the Berliners closer again with two threes in quick succession. At the break, the deficit of ten points actually looked bearable again.
But Olympiakos is currently so solid that the team cannot be thrown off course by a good run by the opponent. In the second half, the Greeks picked up a gear and the gap was approaching 20 points again. Alba couldn't find an answer to that. But on the contrary. In the end it was a demonstration of the strength of the league leaders – and a lesson for the Berliners.
Source: Tagesspiegel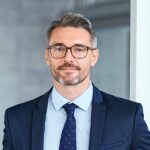 Brayden White, a veteran sports writer at Global Happening, brings his wealth of knowledge and expertise to the sports section. With over a decade of experience, he is committed to delivering high-quality coverage of the latest games and events.