A government spokesperson said that training for Ukrainian forces to use the equipment will take place 'soon' and will take place on German soil.
Ronny HARTMANN / AFP
Ukrainian army to receive training to operate German Leopard 2 tank

After many pressures, the Germany authorized the delivery of Leopard 2 tanks to the Ukraine. The announcement came through a statement made by the German government spokesman, Seffen Hebestreit, this Wednesday, 25. "The objective is to quickly assemble two tank battalions with the Leopard 2 for Ukraine", said the spokesman, after the ministerial council meeting, adding that his country will deliver 14 Leopard 2A6 tanks to Ukraine and will allow European countries, which so wish, to supply Kiev with armored vehicles in their possession. On Tuesday, German Defense Minister Boris Pistorius had informed them that they would soon make a decision on the deployment of tanks, which they indicated on Friday that they were weighing the pros and cons. According to analysts, Germany's hesitations were due to fear of a military escalation with Russia. The issue sparked tensions within the coalition government, between Scholz's Social Democratic Party, the Greens and the Liberals. One day before announcing the authorization, Pistorius had informed that the allied countries could already start training the Ukrainian military in the use of German-made Leopard tanks. "I expressly encouraged partner countries that have ready-made Leopard tanks to train Ukrainian forces on these tanks," Pistorius said. After approval of the deployment, it was reported that training of Ukrainian forces in the use of these tanks "will start shortly in Germany", Hebestreit added. The package agreed upon after intensive negotiations with Ukraine's allies includes logistical support, ammunition and maintenance for these main battle tanks. "This decision is in line with our line, which is to support Ukraine with all our capabilities. We act in a closely coordinated and concerted manner at the international level," German Chancellor Olaf Scholz said in a statement. The British Conservative Prime Minister, Rishi Sunak, hailed the German endorsement, calling it "the right decision by NATO's allies and friends". "Together with the British Challenger 2", the German tanks "will bolster Ukraine's defensive firepower" against the Russian invasion, he said on Twitter. In Moscow, Russian Presidency spokesman Dmitry Peskov warned that the West "overestimates the potential that tanks can give the Ukrainian army". "These tanks will burn, like all the others. They are very expensive", he stressed.
Leopard tank 2
The Leopard is a heavy tank that experts say could break through Russian lines in eastern Ukraine 11 months after the invasion. It combines firepower, mobility, and protection. The equipment was produced in series since the end of the 1970s to replace the American M48 Patton tanks and, later, the Leopard 1. This 60-ton battle tank is equipped with a 120 mm caliber cannon, capable of firing and has "full passive protection", effective against mines and rocket launchers. It also has technological tools that allow it to locate and attack the enemy from a great distance. Another advantage is that the Leopard is widespread in Europe, which facilitates access to ammunition and spare parts and simplifies maintenance work. There is also 2A7, which Berlin does not intend to make available for the sake of its own defense. Ukraine's use of the equipment will have an impact on the conflict. According to the IRSS, if Kiev could receive a total of 100 Leopard tanks, the effect would be "significant" on the battlefield against Russian forces, guarantees the IISS. With the Leopard 2, "an army can break through enemy lines and put an end to a long trench battle", confirms Armin Papperger to the German newspaper Bild. "With Leopard, soldiers can advance tens of kilometers at once."
*With information from AFP
Source: Jovempan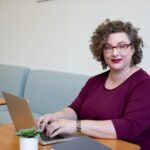 I have been working as a journalist for over 10 years. In that time, I have covered the news from all corners of the world, and written about everything from politics to business.I'm now a full-time author, and my work can be found at Global happenings. My aim is to bring you up-to-date news and views on global affairs, in a format that is easy to read and understand.

Quora – Medium – Discord – Pinterest – Tumblr