Magnitude 7.8 earthquake hits Turkey and Syria, killing at least 640
At least another 20 aftershocks followed the main one; It is expected that the death toll will increase as the searches for the missing are carried out by the authorities.
Playback/Twitter/@OnePaul87
Record of the destruction caused by the Earthquake in Turkey

A magnitude 7.8 earthquake hit southern Turkey and northern Syria early Monday morning, collapsing hundreds of buildings and killing at least 641 people. Hundreds more are still believed to be trapped under the rubble and the death toll is expected to rise as rescuers sift through mounds of debris in towns and villages across the region. Turkey's emergency and disaster management agency said at least 284 people had died in seven Turkish provinces. The agency said 440 people were injured. The death toll in government-controlled areas in Syria has risen to 237, with more than 630 injured, according to Syrian state media. On both sides of the border, residents awakened by the pre-dawn earthquake rushed outside into a cold, rainy and snowy winter night as buildings were flattened and strong aftershocks continued. Rescuers and residents in several cities searched for survivors, working through tangles of metal and giant piles of concrete.
On the Syrian side of the border, the earthquake destroyed opposition-held regions that are home to some 4 million people displaced from other parts of Syria by the country's long civil war. Many of them live in buildings that have been destroyed by previous bombings. Hundreds of families remain trapped under the rubble, the opposition emergency organization called Helmets Brancos said in a statement. Overwhelmed health facilities and hospitals were quickly filled with the injured, rescue workers said. At least 120 people were killed in rebel-held areas, according to the White Helmets.
The earthquake, felt as far away as Cairo, hit a region that has been shaped by more than a decade of civil war in Syria. Millions of Syrian refugees live in Turkey. The swath of Syria affected by the earthquake is split between government-controlled territory and the country's last opposition-controlled enclave, which is besieged by Russian-backed government forces. The quake was centered about 90 kilometers from the Syrian border, outside the city of Gaziantep, a major Turkish provincial capital.
At least 20 aftershocks followed a few hours later during the day, the strongest measuring 6.6, Turkish officials said. Turkish President Recep Tayyip Erdogan said on Twitter that "search and rescue teams were dispatched immediately" to the earthquake-hit areas. "We hope to get through this disaster together as soon as possible and with minimal damage," he wrote.
*With information from AP News
Source: Jovempan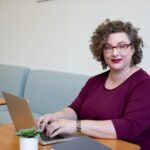 I have been working as a journalist for over 10 years. In that time, I have covered the news from all corners of the world, and written about everything from politics to business.I'm now a full-time author, and my work can be found at Global happenings. My aim is to bring you up-to-date news and views on global affairs, in a format that is easy to read and understand.